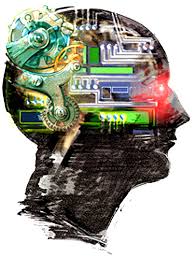 Don't ignore your need to daydream.
Daydreaming puts you in the best company!
Albert Einstein was 16 years old when he first flirted with the idea of special relativity.
(Originally published as The 2 Hour Rule: The Genius of Einstein, Darwin, and Nietzsche Applied by Zat Rana…playing at the intersection of science, art, and business.)
He was a daydreamer. The pioneering theory that lead him to establish the foundation of modern physics was actually envisioned in one of his many famous thought experiments.
Einstein dreams up his Relativity Theory
He wondered, specifically, what would happen if he were to ride a moving light wave at a constant speed, say, like a surfer. Given that they would be travelling at the same speed in such an instance, he went on to predict that the light wave would appear frozen to him.
He didn't know it then, but that simple thought would lead to the downfall of some of the most impressive work done in physics over the past few centuries. It changed everything.
The funny thing is that stories of such brilliant insights spurring out of deep thought aren't unique. Throughout history, luminaries ranging from Charles Darwin to Friedrich Nietzsche have attributed much of their genius to the many hours they spent lost in their mind.
Darwin had a "thinking path" that he would walk down to ruminate, and Nietzsche is said to have strolled around in nature for hours and hours on end to make sense of his ideas.
Behaviors that have been chastised today as being unproductive by a culture that mostly fetishizes measurable outputs like hours worked and reports produced seem to actually be some of the most productive. It begs an interesting question.
Is it just a coincidence? If not, what gives?
The Leverage of Reflective Thinking
Fiona Kerr is a scientific communicator and a member of the faculty at the University of Adelaide, and she gives us insight into how and why this kind of reflective thinking works.
"Daydreaming (as with reflection) allows the mind to wander," she explains. "The outcome is consistently more productive when dealing with complex problems or coming up with creative solutions and ideas."
She isn't alone in her interpretation of the research. For example, in the field of education, there has been a lot of work done on the idea of reflective thinking since the 1980s, and it's something that is now seen as a critical component of being an effective teacher.
At their core, a healthy amount of daydreaming and reflection enable memory consolidation, and they allow non-linear connections to form, which both help our ability to break down and target issues and look at them through a new lens.
The daily mind-wandering that occurs here and there for most of us helps with this, but a deeper and more purposeful effort can yield a disproportionately greater reward…