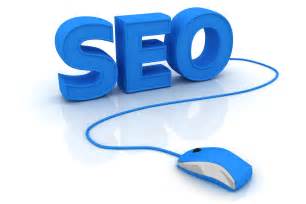 SEO Tips and Tricks:
There are hundreds of things you can do to make your website attract more and better traffic. Here are a few simple but valuable SEO tips and tricks.
To keep robots away from a single page:
< meta name = "robots" content = "noindex"/>
To instruct robots to index a page but not to follow any of its links :
:< meta name = "robots" content = "nofollow"/>
 To access an old copy of a web page:
Cache: www…….
To remove a web page from Google's cache:
www.google.com/webmasters/tools/remove
The following is from Glenn's excellent viperchill.com tutorial on SEO for WordPress:
"Instead of leaving things this way, I personally like to remove the blog name altogether. This isn't  just because I think it looks better, but because it works. A client I worked with last year received a massive boost in search traffic when we removed their brand name from title tags on their blog posts."
 The following is from MarketingSherpas  "the Ultimate SEO checklist for Small Businesses." At
Check browser compatibility. Your site should work on the last several editions of Mozilla Firefox, Internet Explorer, and Safari, on both a Mac and a PC.
•    Remember that the more technical aspects of SEO are only part of the equation – Google and human visitors alike reward high quality, engaging content. SEO isn't about somehow tricking search engines into driving traffic to your site – it's simply the way that gets relevant content to as many readers as
•    Start thinking about how you'll turn visitors into leads and leads into conversions once you get them to your site.Start out by optimizing for the most effective, popular keywords. Apart from how often keywords are searched, how local they are, and how competitive they are, one thing to consider is intent. For example, a person searching for cake decorators" is more likely to be looking to hire a cake decorator than a person searching for "cake decorating," who may just be looking for general information.