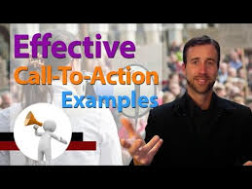 A Review of "Call to Action"
A Review of "Call to Action"…
"Call to Action" appeared about ten years ago at the time of the initial publication of this review (2014). Since then, lots has happened in the world of computing – mobile devices, iphones, Google Android, tablets, apps, touch screens, storage capacities measured in terabytes. The internet has evolved from a technological curiosity into a virtual reality. We not only spend more and more time online – be it on our laptops, our desktops or "smart" devices – we actually depend on the web for everything from finding out the latest medical news to arranging the delivery of our next order of pizza.
The brothers Eisenberg – Jeffrey and Bryan – have given us an authoritative work with this book There is no need to worry about it's becoming outdated unless web sites are someday transformed and transfigured beyond recognition.Truth be told, this is one heck of a book and a classic in its field vis a vis its success in combining a web designer's   perspective with that of an internet marketer's. In. spite of the many changes that web technology has gone through in the almost- ten years since the book's appearance, the human factor, of course, has stayed the same.
By emphasizing this point,the authors of Call to Action have given us   masterful guide to web design that is based on teaching us the three most important fundamentals of web site creation – attract the right traffic, do the right thing with it once it arrives on your web site and keep your site visitors coming back for more.  What makes this book unique is the authors' understanding of the Internet and of the people who use it – namely you, me and just about everyone else on the planet these days. It is precisely their insistence on using these insights into the psychology of web search as the building blocks of web architecture that makes this book a classic in its field, for by explaining web design in a profound, logical and systematic way they give us the information we really need in order to become successful web developers and designers ourselves.
Web design is regarded as a five-fold process by the authors.
These five processes, or steps are planning, structure, momentum, communication and value. To demonstrate their bona fides as internet marketers, they take us on a tour of the most important and basic feature of a site visitor – the so-called Broca's Areaof the brain; a feature that the internet marketer and web designer would do well to consider their starting point when beginning work on site construction.
Bryan and Jeffrey, in describing the function of this speech-making part of our brain, point out some interesting facts about this phenomenon. Citing recent findings from the field of neuro-science to make their point, they remind us that one of the most successful members of the advertising profession, Ray "the Wizard of Ads" Williams, "…success in advertising is about surprising Broca's Area, and you can do that best by using sound."
You can best do this, Williams goes on to say, through "…the successful use of action words."