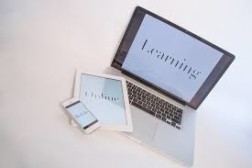 Patel on Search Analytics in Google Search Console
Neil Patel (neilpatel.com) is amazing. His tutorial on how to get more free traffic- and anything else he's ever written on – is a must-read not only for professional internet marketers and web designers, but for anyone who has a blog or who dreams about the day when he or she can actually look to the internet as a source of livelihood. 
The Age of Technology has allowed us to run our businesses almost as carefully as scientists run their research projects, thanks to tools such as Google Analytics. This priceless – and free – web analytics platform lets you know what keywords sent people to your site, what they did when they got there and what kind of device – desktop, mobile etc. – they used to get there in the first place.Google Analytics, however, does not tell you some things that -if known – would give you an incredible degree of  leverage over your internet marketing efforts.
Do you know what question I get asked almost more than any other question?
It's this one: "How do I get more traffic?"
People ask me this every single day.
I've learned that most people think getting traffic is pretty much a pipe dream. They think it will take month after month of hustling.
So it often surprises people when I tell them that they already have what they need to get a lot more traffic.
You have the ability right now, and it's completely free.
It's Google Search Console, also called GSC for short.
It used to be called Google Webmaster Tools, so if you remember using that, you'll find GSC familiar.
This mega-powerful tool is one of Google's gems. It's not as popular as Google Analytics, but it packs a punch.
One of GSC's tools is called Search Analytics, and you can use it to drive more traffic to your site. One of my clients increased their traffic by 28% just by using this free tool.
I'm going to break it down step by step, so even if you've never used Google Search Console before, you can pick it up just by reading this article.
What is Google Search Console?
GSC is a hub for all things related to your site.
It allows you to tweak everything from structured data to spam issues and everything in between.
It's a must-have tool for any site owner, but it's often overlooked.
That's a shame because GSC can deliver some amazing results when used correctly.
Here are just a few of the benefits of using GSC:..
It's one of the most comprehensive free website resources out there.
…originally published as "How to Use Google Search Console to Drive 28% More Search Traffic."
disclaimer…booksandmocha.com has no financial or commercial ties with Mr. Patel or with any of his businesses.