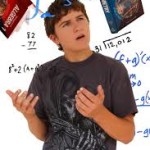 New Life for Science & Math
America owes its position as a global leader to its creators, its innovators, and its problem solvers. But that leadership position isn't set in stone. Maintaining it requires investments in educating the next generation of Americans in the essential skills of science, technology, engineering, and mathematics — collectively known as STEM.President Barack Obama has said that too few American students today pursue a STEM education, and too few teachers are well versed in the subjects. The president is working to change that with the help of more than a hundred foundations and companies—and with the help of outstanding educators like the ones below.
Bryan Wunar
When Bryan Wunar took his job at Chicago's Museum of Science and Industry about 12 years ago, he saw two problems: lackluster attendance and exhibits that were more entertainment than education. As the director of community initiatives he saw that big changes were needed.
"Rather than going down the road of theme park, we decided we exist for science education purposes, so let's take that on," said Wunar, 45, a Chicago native who grew up going to the museum he was now helping to reinvent.
Since then, under Wunar's leadership, the museum has grown faster and become more actively involved in Chicago education than at any time since its founding in 1933. "Everything we do is to engage you in science learning," he said, "to make that accessible and to provide learning opportunities to those who may not have access to them."
After raising more than $200 million in a capital campaign, Wunar and museum leadership overhauled the space and exhibits. He then set out to develop field curricula that would sync with lessons in the classroom.
Their efforts also targeted teachers themselves. More than 70 percent of science teachers in Chicago's public middle schools had no background in science, Wunar said. He developed programs to remedy this. Among other things, he arranged for graduate-level STEM education training programs for teachers at the museum and facilitated participation by paying for substitute teachers during training days.
The results speak for themselves: More than 340,000 students from Chicago-area public schools travel to the museum each year — more visitors than any of the city's many other cultural institutions have — and 40 percent of the city's K-8 schools have science teachers on their faculty who have been trained through the museum's programs….
Douglas Vranderic
In Douglas Vranderic's math classroom, there is no hiding. Compared to other classrooms, there are fewer kids asking to use the bathroom, going to see the nurse, or otherwise looking for excuses to leave.
Originally published in The Atlantic Monthly.
Read the entire article