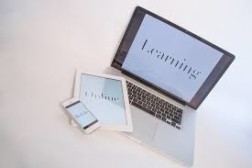 For those of us old enough to remember when electric typewriters were the next big thing, it's been an exciting – and oftentimes bumpy –  ride from the age of  mainframe computers and transistor radios to the era of smartphones and all-things-digital.
John Chambers on lifelong learning 
John Chambers counsels the Class of 2013 to prepare for lifelong learning…posted to the Mercury News 04/22/2013 05:59:14 AM PDT
Let us not forget, counsels John Chambers to the Class of 2013, that the Digital Age, for all its ease-of-use and never-ending gadgetry, is also the age of lifelong learning. In order to survive and thrive in this New Computer Age, we must be ready to accept its chief demand – that we never stop learning.
While the Class of 2013 has been in school, and since the introduction of the iPhone, more than 500,000 apps-related jobs have been created. Smartphones have driven a culture of "Innovation Ready" individuals who have rapidly seized the opportunity that these devices have presented. The Class of 2013 must be "innovation ready" to survive and thrive in an economy where lightning-speed change is a matter of course. You are the first to go through college relying on phone apps to obtain class schedules, rent textbooks, join lectures, do research, and find wi-fi hotspots. In this, you have demonstrated your ability to adapt and learn how to use technology to get your work do
You will also be challenged to adapt to a changing workplace — a dynamic and ever-evolving environment where the ability to think critically and move quickly is paramount. For you, who have been raised in a digital world, the workforce will seem normal, while for my generation, we have struggled to adapt, given that our pre-digital schooling consisted of a notepad, pencil and a typewriter.
Increasingly, today's workplace is no longer a place. It requires a new point of view. There are fewer barriers of geography and language than there were in the past. In many companies, employees work from anyplace, anytime, from any device. Employees must embrace the fact that the project they finish today may have been initiated in Shanghai.
By the time you reach your 30th birthdays, more than 50 billion things will be connected to the Internet. Machine-to-machine interactions — literally quadrillions of them a day — will connect data and take actions on our behalf every second. That's why what we call the "Internet of Everything" requires a new mindset. When I left college, skillsets were based on the ability to retain information and utilize it when necessary. But this new, "21st Century Mind" is built on harnessing the world's information to drive actions and experiences. It is power now available to nearly everyone in the world. If used well, we can solve some of our most vexing problems. If used irresponsibly, it can raise issues of privacy and control.
Some graduates (and some in the media) today are debating whether a college degree is worth it. In this dynamic economy, I am here to tell you it is. I believe that the internet and education are the great equalizers in life. Just look at the facts: The Wall Street Journal recently reported that the unemployment rate for Americans 25 and older with a bachelor's degree was approximately 3.8 percent. For those without a college degree — unemployment was 7.9 percent.