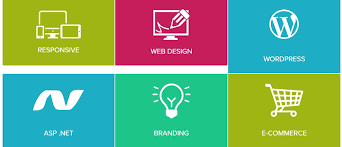 Get More Business on the Internet
By Alex Johnson
AJ Consulting

The Internet is like a river of prospects flowing by your web site every minute of every day. If you put a net in, in the right place and at the right time, you will get your catch.
To make that catch (getting more business and higher profit) here's what you need:
Here's how it works.
* A Well Thought Out Plan – the proper tools and knowledge.
Success does not happen by accident, luck, or chance on the Internet. A well thought out plan of action is necessary to actively bring new prospects to your Business On The Internet.
This plan should include your goals for what kind of response you expect, a timeline, a definition of responsibilities, and a commitment to fulfill it. All of these elements are crucial to your success.
Your plan should also analyze your current web site and then determine the course of action to drive targeted prospects to you. You need to know whether to use Pay Per Click services, linking strategies, online advertising, or regular Search Engine Optimizing to achieve your goals.
When you develop an Internet plan for a business it is essential to enlist the help of someone who is knowledgeable about the Internet and Internet Marketing. Your front office staff, even your marketing staff, won't have the required knowledge to efficiently develop this plan unless they are specifically experienced in the unique environment of the Internet.
* An Effective Web Site – the right information that is easy to find.
Your web site should motivate your potential client to pick up the phone or e-mail you and establish contact by requesting more information about how you can help them.
A business web site needs to demonstrate specific knowledge about the real concerns of your prospects, as well as generate general trust through testimonials and a personal touch. Technology and graphic design will not motivate prospects to contact you, only their trust in your ability to solve their problems will.
What is an effective business web site?
An effective web site is one that provides easy-to-find answers to your visitor's questions.
Generally a website should be specialized and targeted to a particular area of business as much as possible. It should not overwhelm the visitor with information. You can have as many web sites as you need to make sure you promote each area of your business properly and efficiently.
Key factors involved are the organization of the site, site navigation, and the appropriate information presented in a way that inspires trust. The number one factor in creating an effective web site is in knowing your clients. Your site should target the key concerns of your clients and catch their interest by providing them enough information to show them specifically how you can help them, and then conveying to them that you are willing to do so.
* Visibility For Your Web Site – assuring your web site is found and seen.
If people can't find you when they need you, you are invisible.
Search engines will bring people to your web site – but ONLY if you are there, and near the top of the results. It is important that your web site becomes seen the moment your potential client is looking for you. You will rarely get a second chance.
Within search engines there are free listings and paid listings, and you need to use both. It can be extremely difficult and competitive to come up in the free listings so it is usually necessary to use the paid services, often called pay-per-click.
In using pay-per-click services the key to drawing people to your web site is in writing effective ads and using the right keywords that people search for. To get people to click on your ad, businesses need to know the "psychology" of their potential clients and what drives them to want to visit your web site. These ads are very short, so they must be punchy and motivating.
If your business isn't actively involved in maintaining your visibility on the Internet then it is likely you will be invisible. Your competition will be there, but you won't, and your web site will be wasted.
It is critical that you understand that without increasing visibility for your web site you will not achieve significant results. There is more involved than just search engines, but that is the primary area that will consistently bring you a regular stream of visitors to your web site.
* Ongoing Promotion – consistent and meaningful online marketing.
You will need to consistently promote your web site through online marketing or your results will steadily decline over time.
Ongoing promotion and marketing often involves paid advertising through pay-per-click, search engine optimization, domain name strategies, linking campaigns, and web site improvement.
Your pay-per-click campaigns should be monitored and adjusted regularly, for both your bidding strategies and ad effectiveness. You may need to change your web pages periodically to reflect changes in search engine results, and you should widen your reach through newly developing opportunities that present themselves on the Internet as they become available.
Ongoing promotion should involve tracking your results, trying new approaches, and following up by doing what works best for you. It can mean the difference between a successful business, and a thriving and expanding business.
* Summary.
Online marketing enables businesses to sell to and prospect for new clients every day by utilizing the Internet.
Internet promotion can maximize your total marketing efforts for your business by expanding your reach and appealing to your potential clients in ways that no other advertising can.
This invaluable tutorial on how to get more business on the internet was authored by Alex Johnson at . It was originally published as "How To Get More Business On The Internet 4 Keys to Online Marketing."Alex Johnson does Internet Strategies and Consulting for businesses. In addition to his business, AJConsulting.com, he writes and speaks about Internet topics. His business also specializes in Internet Promotion. He is a Certified Google Adwords (since 2002) Consultant.
Alex-Johnson@AJConsulting.com
603-647-4190