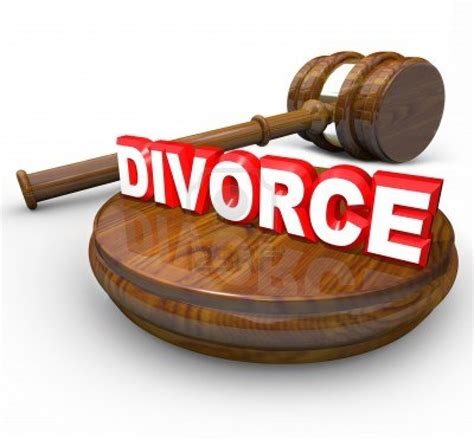 Do You Want to Avoid a Divorce? Divorce is messy. It can cost people their happiness, their health, their relationship with their children, their money and often their homes, cars and much else.
Do You Want to Avoid a Divorce?
By Laura Doyle
Here are some ways in which, Nomalanga Mhlauli-Moses tells us, a marriage – that most delicate and fragile thing – can be saved:
"Anyone who has been married for at least five years and still has a healthy and functional marriage, if they are being honest, will tell you that they have had at least one rough patch, probably more. Best selling author, Laura Doyle, wrote a very controversial book years ago, based on her experience with her own marriage that had reached the "divorce-point".
By following six simple principles, outlined in the book, "The Surrendered Wife," she was able to not only avoid a divorce, but she was also able to experience marriage in a much more joyful and peaceful way.
Submission…what it is and what it isn't
Please be warned; if you have some sort of aversion to "submission" (as a lot of modern women do), these principles may rub you the wrong way but, having read the book that these principles are based on, I can assure you that while there may be some seemingly similar points, it is not the same…"
According to Laura Doyle, these six intimacy skills can work just fine.
She credits them, in fact, with saving her marriage!
Excerpt from her article:
"At my Cherished for Life Weekend, Gigi told me she wanted to have intimacy in her marriage, but didn't really know what it looked like.
"I've been married for over 20 years," she confessed, "and I feel like I just don't even know what intimacy is."
I know what she means; I was similarly baffled in the early days of my marriage. Was intimacy just physical–just another way to say "sex"? What did emotional intimacy look like? I wasn't sure.
Whatever it was, I knew I wanted to have it.
And although I knew I had experienced it at times, I really had no idea why that happened, or how to create more of it.
I had no concept of the Six Intimacy Skills, or that there was anything I could do to nurture intimacy. I didn't realize I was unwittingly crushing the emotional and physical connection in my marriage.
I thought intimacy and tenderness was something that just happened if you picked the right guy.
I believed that it looked something like those vacation brochures where the handsome guy throws the beautiful woman up in the air in the pool.
I also had a deep, dark fear that intimacy was reserved only for those who are lovable.
I wasn't sure I was lovable, and I was deathly afraid to find out. I was scared that I was too damaged, too needy, too strong-willed and not pretty enough.
Even after I was married, I worried I would always feel the gnawing misery of loneliness, and that there would be nothing I could do about it because it wasn't in my control.
I believed that some lucky people experience intimacy, and that the unlucky ones don't.
Intimacy takes work and practice
Of course, I knew that if I wanted to be a good volleyball player, or be able to make a mean risotto or deliver moving talks from the stage, I just needed to learn how, and practice.
But intimacy–that was different. It was more mysterious, I thought.
I had no idea it was a matter of expertise, like everything else, and that there were Six Intimacy Skills that would not only help me feel lovable and loved every single day, but would also make me more attractive.
The Six Intimacy Skills are not theoretical. They are proven, time and again, with many thousands of women in 17 languages in 28 countries. And now that I know them, I can't shut up about them!
I want every woman to know the simple, practical things she can do to create the gratifying, exhilarating, addicting experience of being loved every day, just for being herself…"
Read entire article about these 6 intimacy skills