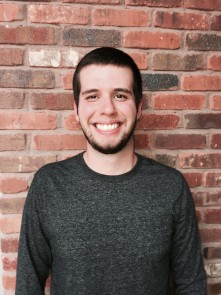 Cody Lasseter at the Hangout Music Festival…held on the sandy white beaches of Gulf Shores, Alabama is one of the biggest music festivals in the country – and one that can be described as being truly unique.
The Hangout Music Festival 2016
The festival was founded in 2009 by A.J. Niland and Shaul Zislin, and is named after the restaurant – the Hangout – owned by the latter. What started as something relatively small, with about 10,000-15,000 attendees the first year, has grown rapidly with over 40,000 people attending in 2016.
With a bigger audience than ever before, the stakes were high for finding popular performers for the weekend. They didn't disappoint. Headliners for 2016 including  The Weeknd, Florence and the Machine, Alabama Shakes, Ellie Goulding, and – since Calvin Harris had to cancel last minute due to a car accident -Panic! Taking a Saturday night headliner spot on the Hangout Stage was At the Disco, while Flume, HAIM, The Chainsmokers, Lenny Kravitz, Grimes, Grouplove, Matt and Kim, Walk the Moon were among some of the other notable performers.
Cody Lasseter at the Hangout Music Festival
The thing that really sets this festival apart from all the others is that it's set entirely on the beach. It felt like a fairy tale, especially on Sunday night when the moon was full and the waves were crashing against the shore during singer Florence Welch's extremely soulful performance. This background of moon and waves and beach made it felt even more like a vacation where real-world problems don't exist and your only worries were which performer you were going to see next and/or when you were going to get your next slice of pizza.
The Hangout Music Festival was one of the best experiences of my life, and I met some of the most amazing people and saw some of the most spectacular performances of my life. I can't wait to go back next year.