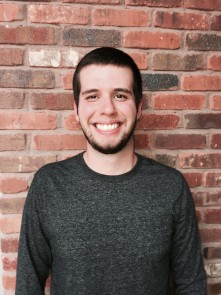 True False Film Festival with Cody Lasseter
Cody Lasseter is a graduate of the University of Missouri in Columbia Missouri, and is an intern with booksandmocha.com, having majored in English with a minor in Film Studies/Production. He is currently working on his first novel, and hopes to have it done very soon. You can vicariously visit the True False Film Festival with Cody Lasseter by reading his report here:
The annual True False Film Festival was held in downtown Columbia Missouri from March 3rd to the 6. Columbia is completely transformed for the festival, and almost every local small business participates in some way. The opening film of the festival was Life, Animated, which follows the life of a man with autism who learns how to communicate exclusively with Disney film dialogue.
After the film the director Roger Williams came out for a Q and A from the audience and surprised everyone when Owen, the main character, came out on stage too! Another surprise festival attendee, world renowned director Spike Lee showed up due to the controversy revolving around Concerned Student 1950, the short film that has received so much media attention during the past few months.
The True False Film Festival is widely regarded by the film making community as something unique for its unparalleled devotion to and enthusiasm for documentary films and film making.
I have joined the apostles of T/F and spread the gospel far and wide. I've been to festivals all over the world, but T/F is special. The audiences are passionate and engaged. The films are brilliantly curated. But, more than anything, there's an incredible sense of community. My only regret of the Oscars was that I couldn't go to True/False.
Morgan Neville, Oscar-winning director, 20 Feet from Stardom
I LOVE True False! For filmmakers coming there it becomes almost surreal in a wonderful way – that there is this little utopian place – a whole town where people really, really love docs. A fantastic ambience – a wonder world for film lovers. It's often an early stop in the life of a film on the festival circuit but should really be the last because it's extremely hard to beat.
Malik Bendjelloul, Oscar-winning director, Searching For Sugar Man
When I brought my film to T/F, it was an experience unlike anything else: I was enveloped by a family of the most talented, driven, creative storytellers in the world. Every year since then, I have returned just to be a member of the audience, no movies of my own to show. That's when you feel the profound warmth of this festival — and the stunning size of the family. Tens of thousands of people make their way to the middle of nowhere for the simple love of nonfiction films. They are the most generous, curious, critical, appreciative, unpretentious audience I've ever tucked in with. I won't ever miss it.
David France, director, How to Survive a Plague
Booksandmocha.com's golden-voiced interviewer intern Cody Lasseter  interviews attendees at the True False Film Festival / March 2016 in Columbia, Missouri /USA