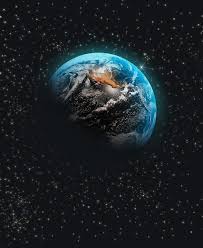 Poem from Rob Brezsny's book "Pronoia is the Antidote to Paranoia." This poem is from the introduction to the book's latest revision and expansion.
I've been reading Rob Brezsny's weekly astrology column for over twenty years. There is nobody like him. you are an astrology buff – or just want to avail yourself of Brezny's take on what's going on in your life this week – just choose your sun sign (Aries, Taurus etc.) from the menu and have take a look at what it has to say about you (I've found his astrology analyses to be utterly accurate in my own case). He will give you some charmingly allegorical advice on what's at work in your corner of the Matrix and advise you of your best bet-  re his reading and interpretation of your current planetary lineup –  for dealing with it in the happiest way.

"This is a perfect moment.
It is a perfect moment for many reasons
but especially because you and I
are waking up from our sleepwalking
thumbsucking, gumchicking collusion
with the masters of illusion and destruction.
But thanks to them, from whom the painful
blessings flow, we are waking up. Their wars
and tortures, the crimes against nature
extinction in species and brand new diseases
their spying lying in the name of the father
sterilizing seeds and trademarking water.
Molestations of God, celebrations of shame
Stealing our dreams and changing our names.
Their cunning commercials and bloodsucking hustles
are endless rehearsals for the end of the world.
Thanks to them, from whom the awful teachings flow
we are waking up.
Their painful blessings are cracking open more and more
gashes in the shrunken and crippled mass hallucination
that is mistakenly called reality. And through the fractures
ripe eternity is flooding in. News of the soul's true home
is pouring in. Our allies from the other side of the veil
are swarming in. inspiring us to become smarter and wilder
and kinder and trickier, we are waking up.
.As heaven and earth come together, as the dreamtime
and the daytime merge, we register the shockingly exhilarating fact.
That we are in charge of creating a new earth, not in some distant time
or faraway place, but right here and right now.
As we stand on this brink, as we dance on this verge
we cannot let the ruling fools of the dying world sustain their curses.
have to rise up and fight their insane logic, defy, resist
and prevent their tragic magic: tap into our sacred rage and supercharge it…"