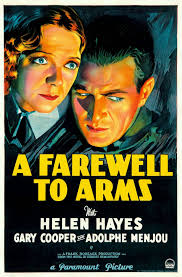 Books into film...always a challenge. Sometimes it works, sometimes it doesn't. Once again, roving reporter Erin French lets us know what people are thinking, saying and doing in the world of books and media.Since the late 1890's, when the first film adaptation of a book was released, critics and readers alike have either been impressed or disappointed by the outcome. Sometimes, based on the overall reaction on the part of audience members who read the literary version first, the filmed version can either make or break the original story.
  Damon Meredith, a college student living in Austin, Texas, has seen Scott Pilgrim Vs. The World and felt that that was a very entertaining movie.
"Michael Cera, Brie Larson, Chris Evans and Brandon Routh are some of my favorite actors and they all did an excellent job," said Meredith. "There are a few details   from the comics that were either cut out or put in different settings for the movie, but the stuff that was cut out probably wouldn't have translated well to the big screen. Also, the screenplay was developed concurrently with the comics, so that may have been a contributing factor."
Dustin Mabrey, the head manager of a restaurant in Austin, Texas, grew up reading and listening to the audio book of Ender's Game.
"When the movie finally came out and I was able to watch it, it was disappointing but still good at the same time," said Mabrey. "It was awesome seeing everything come to life, but there were so many details in the book that they had to skip over and exclude because the movie would have been so much longer if they would have kept those details. So, yeah, it disappointed me that it was a condensed version of the book, um, but at the same time it was cool seeing at least some of the details come to life."
Shanna High, a college student living in San Marcos, Texas, feels that there are many books that were made into movies that turned out to be very disappointing. 
"This happens so often that I've changed my way of thinking so that I don't even associate the movies with the book because I know I will be disappointed, like The Fault in Our Stars," said High. "The book is about this girl who has cancer and she meets and falls in love with this boy who is in remission and they go on an amazing journey of self discovery and learning to live with the fact that they will probably die soon. It's very deep and emotional and I'm not a crier, but I cried in almost every chapter. The book places you in the shoes of this girl who is dying of cancer, who can barely bring herself to go out in public with her oxygen tank. But then this boy helps her to be fearless and fulfill her dreams and it makes you feel the hope, fear, sadness and just all of the raw emotion people go through when dealing with death, especially at such a young and unfulfilled age. The movie is a good story, I'm sure if I had seen it without reading the book first, I would have loved the cheesy love story then soon forget about the movie. However, the book is so much more than showing you a love story, it has depth and the author uses themes and literary devices to portray ideas that movies just can't convey. I would say the book was made for a more mature audience, but of course when they came out with the movie they tried to make it kid friendly and cut out so much of the emotion that you're supposed to experience with the story. There's a very childish and cheesy feel to the movie and it's hard to see such an emotional book made so cheesy. There were also many parts of the story cut out and so I have to say it was probably one of the most disappointing movies I have ever seen. But, I do recommend to anyone who loves a good book to go and read The Fault in Our Stars."
Nilsa Brady, a music store clerk in Austin, Texas, was also very interested in reading when she was younger.
"I read just about every YA novel that was popular at the time," said Brady. "When I went to see movies based on books like the Harry Potter or the Hunger Games series, I was so loyal to the books that I was never able to accept the movies. I was always hung up on details that I found to be essential to the plot that were left out or altered in movies. I actually adopted the philosophy that movies were absolutely never as good as their scripted predecessors. They shared a direct relationship… like the Twilight books– that I thought were absolute crap– had a movie that was even worse. It wasn't until I got a little bit older and started to appreciate cinema that I learned to accept movies as renditions of books rather than exact representations. When I saw A Clockwork Orange after reading the book, I was super impressed that the director used only direct quotes from the book, as far as I could tell. However, Kubrick also added his own flair to the movie visually and stylistically that was a personal interpretation of the book, changing the way that the story was viewed. And that's okay. Directors should have artistic control to alter stories that are based on books; it keeps things interesting and makes it a new and interesting story. Some movies, like The Shining (Kubrick) and Naked Lunch (Cronenburg) are drastically different from the books. And that's fine too; they're both great movies. Holding the expectation of seamless book-to-movie translation is just asking for disappointment when you walk into the theatre."